Fire Extinguisher Sales and Maintenance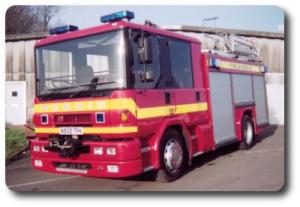 We offer a service supplying and maintaining all types of fire extinguishers and ancillary equipment. Our engineers all hold a certificate of competence compliant with the requirements of BS 5306 : Part 3 : 2000. Our Clients come from a broad spectrum of organizations across industry, commerce and entertainments.
All types and sizes of fire extinguishers complying with the latest standards are available for sale, as well as a full maintenance and refilling service for your site. We also have a large stock of fire safety signs to complement the extinguishers at fire points, as well as self-contained fire points and fire alarm sounders.
We also offer a long-term rental arrangement for fire extinguishers, whether you require just one or two hundred.