midland fire protection services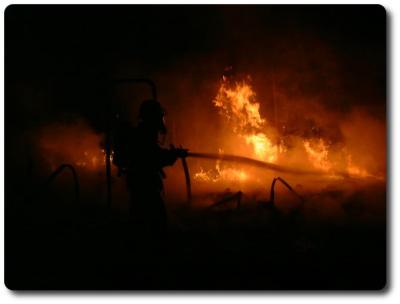 ...is a unique concept in Fire Protection, and with nearly 20 years experience , we offer a one-stop shop for all of your fire safety needs. The company is divided into 2 divisions, Non Operational and Operational.
The Non Operational Division deals with all aspects of general fire protection, such as fire extinguishers and alarm systems, as well as training, consultancy and risk assessment.
Our Operational Division consists of a team of experienced fire fighters with a wide range of disciplines with such qualifications as Breathing Apparatus Instructor, First Aid Instructor, Specialist Decontamination, Specialist Fire safety, Water Rescue and NEBOSH.
Our Managing Director, Mr. Robin Crane has 20 years experience in all aspects of fire fighting including the Military, Public and Private Sectors. He is also acknowledged as one of the leading Specialists in Event Fire Safety in the UK, and has written a number of papers on the subject.
Our mission
We aim to offer a reliable, cost effective and above all Professional service to our Clients as the leading provider of Specialist Fire Protection Services to all aspects of Industry, Commerce, the Events and Exhibition Industry and Film and TV Production.