"In Shot" and Action Vehicles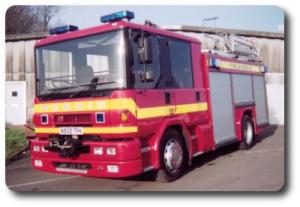 Uniformed firefighters are available for use in shot, fully kitted, with or without fire vehicles. We have a number of styles of fire fighting kit available, which can be tailored to match that of the area that the shoot is supposed to be located in. In addition all vehicles can be "dressed" with the appropriate markings again to suit the area.
We are able to offer expert advice to producers in terms of fire service procedures and equipment, and the use of equipment in shot, as well as such areas as fire development and other "realism" related matters.