Film Set, Studio & Location Fire Cover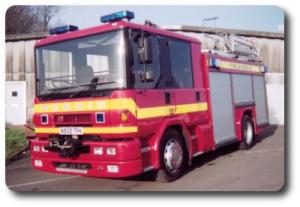 Our experienced fire teams can provide on-set fire cover, whether this be to cover a specific stunt or special effect, or cover a large explosion or "burn". All of our fire fighters are uniformed, and fully trained to Home Office standards. They are available to assist at your production, either in a fire safety role, or as part of a standby team. All are qualified first aiders.
In addition, we have a fleet of operational fire fighting vehicles. All are fully equipped with the latest equipment. A number of these are 4 wheel drive or all terrain and able to operate in the most muddy of conditions.